In every wish there is an image. Inedit Media will help you find the one that represent you. We give power to your brand by building his image.
From the creation of visual identity (logo, documents), internet visibility (web design & development, online advertising) to the connection with your partners through carefully chosen promotional products we will help you achieve your goals and objectives.
Partnering with Inedit Media is a pleasant relationship.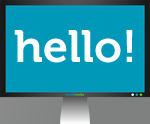 •
Martisor 17 Street, Bucharest
•
Phone/Fax: (+4021) 210 02 58
•
office (at) ineditmedia.com